Private Appointments
Due to concerns about COVID-19, Luers Group has private appointments available every morning we are open from 9 to 10am for "before hours" purchases through SignupGenius.
Appointments are available in half-hour slots from 9 to 9:30am and from 9:30 to 10am, Monday through Saturday.
Click on the button below to register!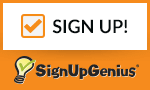 Melissa & Doug
Great gifts and giftware at Luers.
Stop in & see what's new!
Shop Early for the Best Selection!
Stay updated as supply chain delays impact retailers nationwide.
Springfield, IL
1520 South MacArthur
(217) 528-1012
map...
We serve customers and schools in Central Illinois, including Springfield, Peoria, Jacksonville, Champaign, Rantoul and Decatur, IL.